Assessment of other similar companies
We mentioned in the chapter "Stock Exchange Evolution" that the current multiples of BNET record values significantly below the average of similar companies listed on international markets, given that the return on capital brought by shareholders is significantly higher in the case of BNET, the situation being similar in case of revenue increase (size of business). We further reproduce the table based on which we documented the respective statement. The data are extracted from the Eikon Reuters system on October 13, 2021.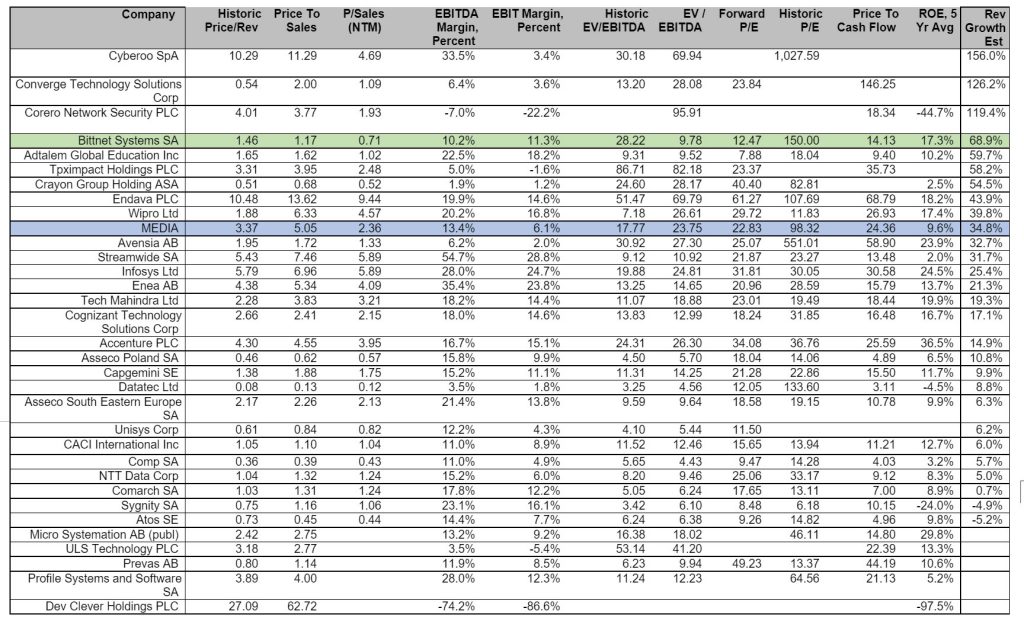 The return on capital invested by shareholders was calculated according to the IRR formula, and is reproduced below, along with the mathematical demonstration of the statement "all capital increases made by the Company (including those for SOP or acquisition of companies with free shares) have brought value to shareholders who did not participate – an average return over 20% for shareholders who did NOT participate: 
15/04/2015

 

Equity April 15, 2015

 

-864,743 

05/12/2017

 

Capital Increase December 5, 2017

 

-807,127 

14/12/2018

 

Capital Increase December 14, 2018

 

-2,892,205 

10/04/2020

 

Capital Increase April 10, 2020

 

-9,168,712 

02/03/2021

 

Capital Increase March 02, 2021

 

-10,725,345 

30/09/2021

 

Equity on September 30, 2021

 

49,071,003 

 

 

Of which, amounts attracted

 

-23,593,389 

 

 

IRR

 

43,7%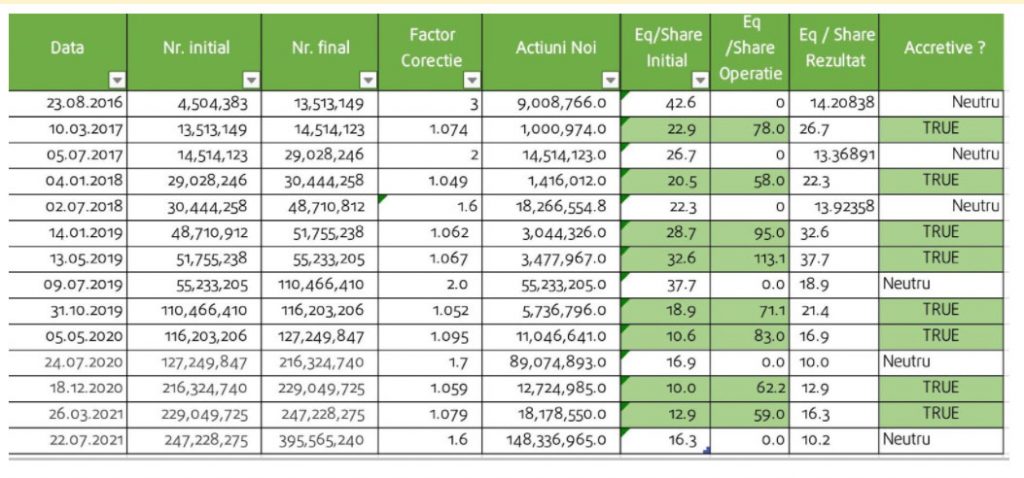 Nothing in this chapter is an investment recommendation. Investing in stocks involves risks. Please read carefully the Universal Registration Document and the chapter "Risk Factors" also provided in this Report before you decide to invest in our shares.